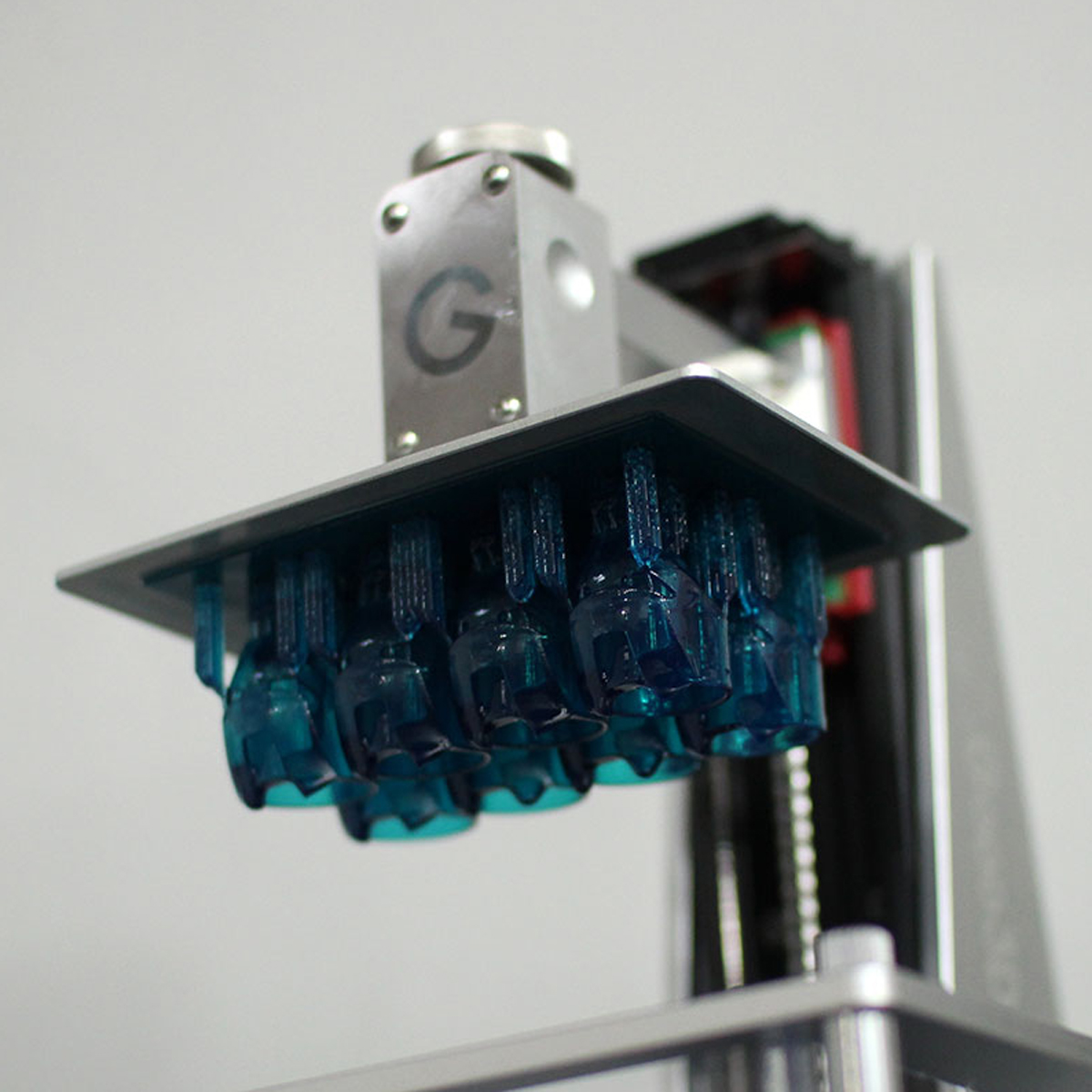 There has recently been an increase in the range of 3D printers available in the market. The most common being FDM printers, but nowadays there are more desktop DLP and SLA machines that are affordable. DLP and SLA share similar technologies, but they are different in the way that they solidify their prints. DLP has the same resolution as SLA but prints at a faster speed.
Both DLP and SLA use a light source (Ultraviolet light) as they solidify the resin in the VAT in multiple layers to create a 3D object. SLA prints with a single laser beam, similar to that of a pen that draws the path of the desired layer to create the 3D printed object. DLP uses a Slicing Program to turn the desired object into multiple layers similar to that of film and projects it into the resin layer by layer to create a solid object.
The reason that DLP is much faster than SLA, is largely due to the way in which the objects are formed, even though the quality of both methods are very similar. One key advantage for DLP is that the width of the printed object doesn't affect the speed but the overall height is the key factor.

Demonstration of DLP Printing Technology
3D printed building model by DLP technology
David Bowie statue – DLP is the best choice for high resolution 3D print object
Stay tuned for the most up-to-dated knowledge of 3D Printing technology!