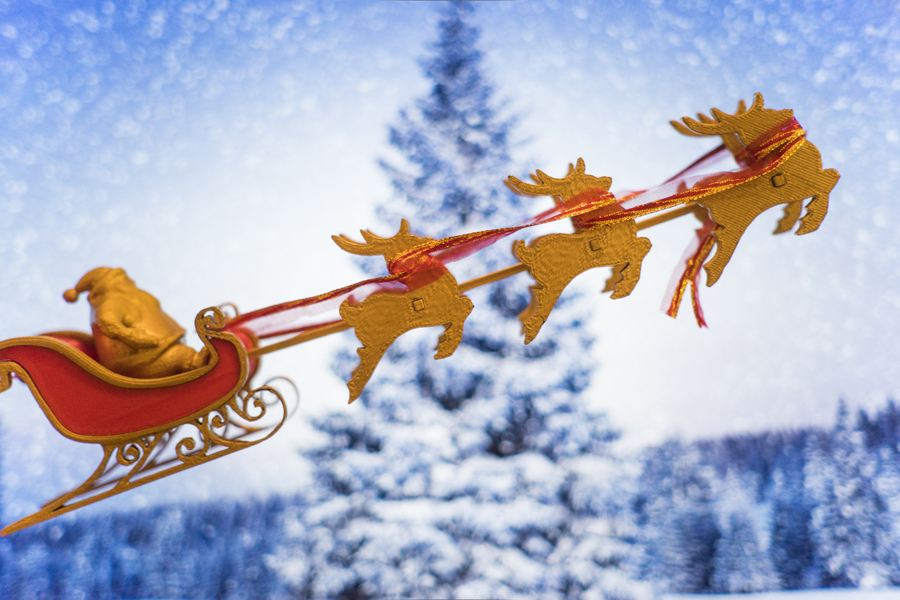 One distinct yearly issue that we all go through is when it comes to special occasions, countless hours are spent on looking for an appropriate present for our loved ones. In an attempt to create more personalized gifts, I chose a more creative option to 3D print my own presents.
Thingiverse and Myminifactory offer some pre-existing designs and files to print. This process took some time but the effort spent on the computer searching for suitable presents felt more worth while than going out store to store. After choosing to print a Santa with his sleigh and reindeers, I was so happy that the whole 3DF team all helped me in the process of making the perfect gift.
The first step was to download the files in its .stl format. I had technical help from Jacky-our Principle Consultant, to look over the file to ensure its printability and appropriate size dimensions. In this case, red was the only spare filament I had. Therefore we all collectively decided to print all the parts in red and to use a post processing method to change the colors of particular pieces. Once all the pieces were printed, Adrian proceeded with cleaning up the pieces; using a precision knife first to remove the excess strands of filament. Then, using a portable electronic sander to smooth out the surfaces.

To change the colors of certain pieces, we chose spray painting. Several layers of spray paint was applied with appropriate waiting times in between each coat to ensure that the previous layer had dried properly. All throughout the finishing process, safety gloves and glasses were worn at all times.
At the final stage of post processing my gift, I applied the finishing touches of attaching red ribbons throughout the pieces once they were all connected together.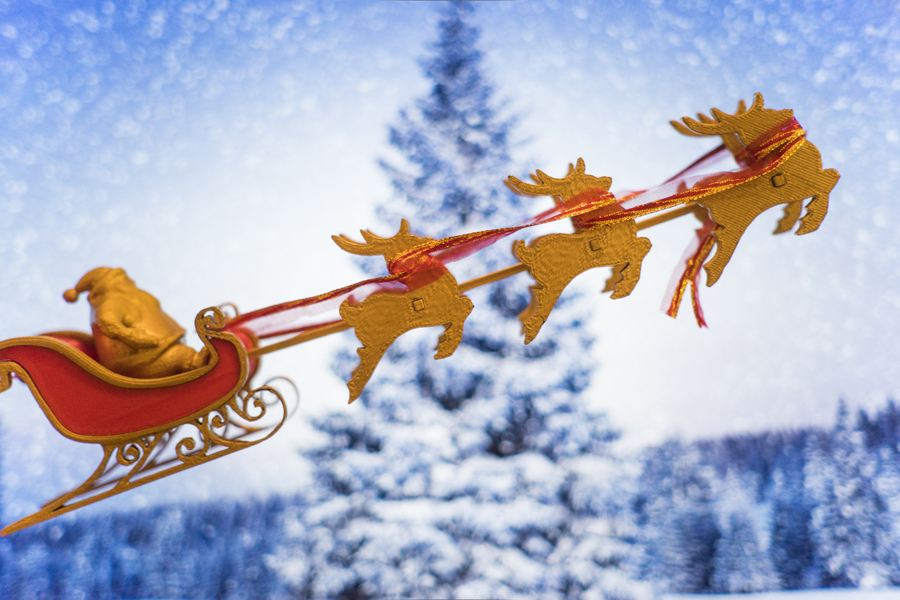 These steps can be applied to any gifting situation which will surely leave the receiver of the gift feeling extra special knowing the gift wasn't just bought from the store but meticulously customized and created by you. In fact, you can even add personal touches to make each and every gift even more personalized but that's a topic for next time!
Merry Christmas Everyone!! 🙂
Eunice and the 3DF Team.